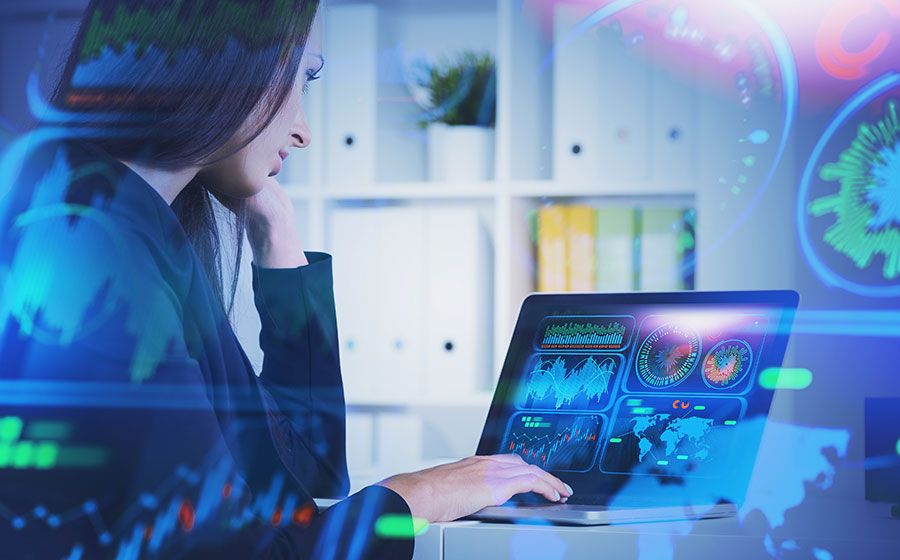 Modern Data Visualizations that Speak to All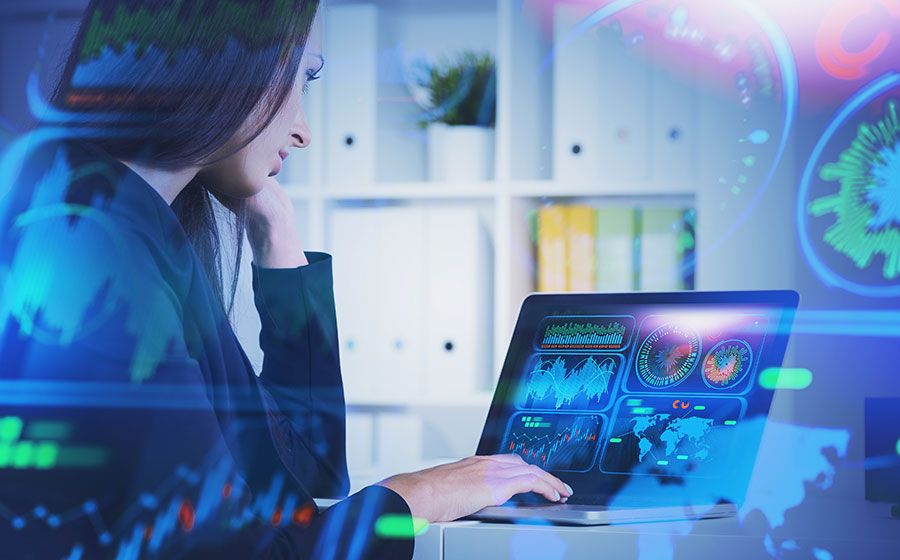 Over the years, data analytics has transformed how businesses operate by helping them look at their data insights. It is thus crucial for BI platforms to provide visualizations that are easily understood across teams, departments, and verticals by all users. Powerful data visuals add pace and intuitiveness to data analytics.
Intellicus helps businesses in creating stunning visuals of business insights with advanced visualizations. It offers interactive and responsive visuals and enables users to investigate even the tiniest of business details. Using customized dashboards and infographics, users can create reports in formats that best suit their business.
There is More to Creating Charts with Intellicus
Intellicus provides advanced properties while creating charts like infographics, split charts etc. You can add your images as chart patterns to represent your data, split every single bar in a graph, and do more. Within charts, Intellicus offers multiple properties to enhance and personalize the charting experience.
The Contemporary in Charts
Modern ways of visualization make data representation better. Intellicus offers modern chart types like Treemap, Sunburst, Pact Circle, Counter, Geospatial etc. and helps you present your data in these intuitive chart designs. There are new additions to the latest form of charts round-the-clock.
SVG Charts That 'Look-Alike' Your Data
SVG (Scalable Vector Graphics) based custom charts in Intellicus make your reports self-explanatory. Based on your data, you can create related SVG images and use them to draw real-world charts for reporting. Intellicus allows the mapping of various reports with different containers in the SVG images to improve interactivity. For instance, if it's temperature data you want to show, how about presenting it using thermometers than using bars.
Visualizations from Data Science Environments
Data Science environments offer many chart/plot types (heatmap, distplot, scatterplot, etc.) to present predicted data for your business. Intellicus can get them for you. With visuals inside Intellicus, add these plots to your reports and get a clear meaning out of your data.
Your Dashboard, Your Theme
The dashboard provides single-view analytics to business owners for quick data inference and decision-making. Intellicus custom dashboard themes help you design dashboards the way you want them. With properties like gradient, opacity, colours, custom images, you can create your theme and present reports that appeal to you and your customers.
Visuals on Mobile are no Different
However, you play with visuals in Intellicus, view them without a hitch on your mobile devices. Intellicus realigns these visuals with intuitive designs and a drill-down mechanism to make them interactive and visually rich across different devices.