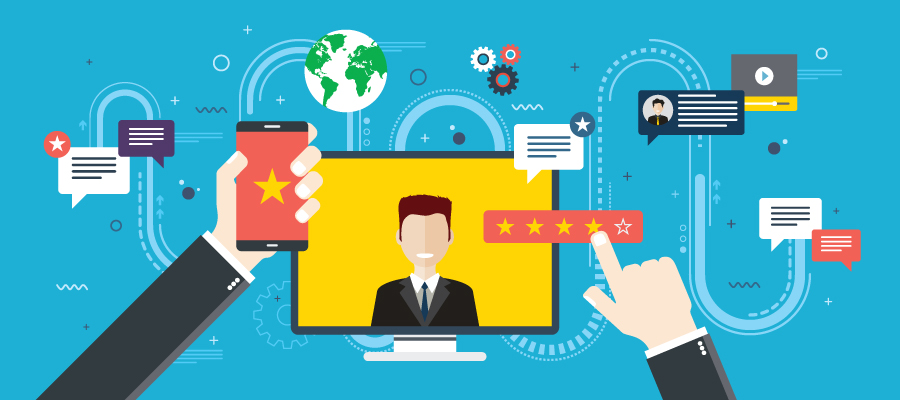 Improve customer experience with text analytics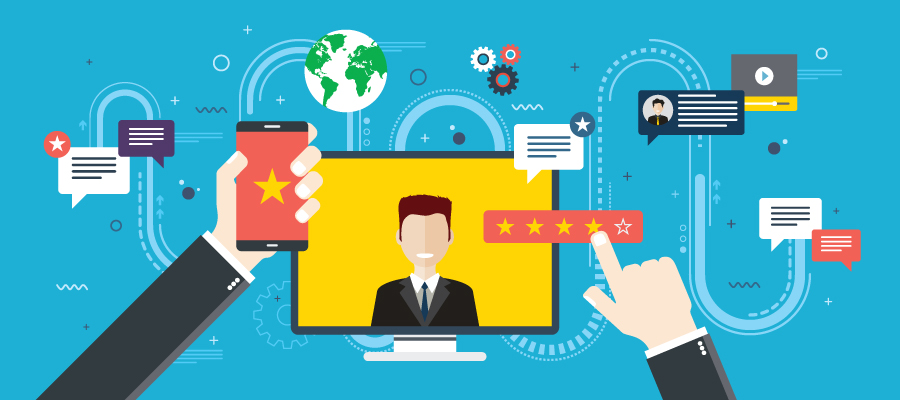 A lot of customer and brand interaction is now happening through digital mediums. Social media, chat applications, surveys, emails, IVRs have become the new way of customer communication. With thousands (or more!) of digital interactions every hour, across these channels, it has become essential for businesses to read between the lines and really understand the customer sentiment. Text analytics enables them to deep dive into the world of words and bring out the true essence of what their customers are saying about them. Let's look at how text analytics is being applied across verticals to improve customer experience.
Understanding Text Analytics
Text analytics is the process of analyzing written or spoken words by applying business intelligence and machine learning. This is an automated process that can surf through a mass of text in seconds and sieve out trends and insights.
From feedback shared in a social media post to responses in a survey, IVR calls, or emails, tech analytics brings out valuable insights from this unstructured data and helps an enterprise know what exactly their customers need or expect.
Applications of Text Analytics – Reading Between the Lines
With text analytics, you can monitor and analyze open text feedback in real-time. It gives you an overview of larger customer sentiment towards your product segments or company. You can further drill down into specific details and identify what is delighting your customers or what is not working for them. Basis these insights you can draft your customer service strategy and align your processes in such a way that you are able to meet customer expectations.
One key benefit of machine learning driven text analytics is that it can unravel trends and sentiments that a business could have never known otherwise. It helps you identify the right questions to ask and draft the best answers to customer queries.
From education to security to financial, text analytics is being leveraged across verticals to predict future customer behavior and sentiment.
Social media mining
Social media has emerged as one of the strongest platforms for sharing feedback and reviews. Be it Twitter, Facebook, Instagram, or YouTube, customers share their thought openly on these platforms. The feedback gathered here is in different formats and languages. The communication data on social media is probably the greatest source of insights on customer sentiment. A combination of machine learning and NLP with text analytics makes it easy to analyze this varied data and bring out patterns and insights quickly. Insights from sentiment analysis on social media help businesses understand what customers really like or dislike in a product. By studying this feedback deeply, businesses can also figure out customer expectations and develop products that meet those requirements, without the customers asking for it directly.
Know the true sentiment
Feedback is shared in different formats (one-word, short sentence, long sentences) and sometimes even covers special characters and slang. And if you get 100 comments per minute, it is not possible to read through all of that content and filter out relevant communication. One way to make text analytics highly efficient is by defining keywords. According to your product or service, you can define keywords like "expensive", "poor", "no response" etc. Then you can apply text analytics to know what the general sentiment towards a certain product type or service is. Then you can drill down into segments where you see a stronger negative sentiment to identify the cause and fix it quickly.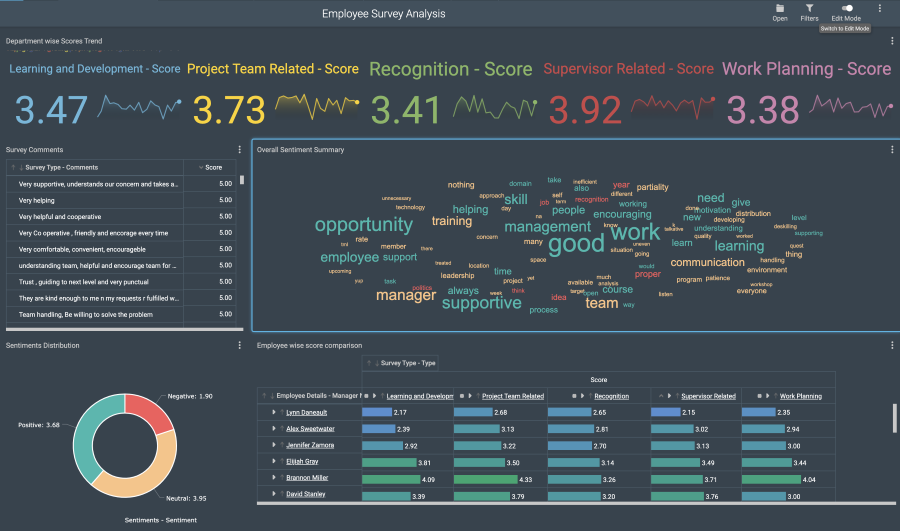 Know the trends instantly
With machine learning driven text analytics you can stay on top of customer sentiment 24 by 7. You can analyze communication data in real-time to spot the trends and take action immediately. This is extremely useful for businesses when they launch new products or services. It helps you to really understand the data scientifically and bring out true insights.
Delivering a great customer experience is not just limited to answering calls or replying to emails. It involves looking through the layers to understand what really a customer wants or expects. Using business intelligence and text analytics, businesses can dwell deeper, analyze the said and the unsaid to bring out the right insights.