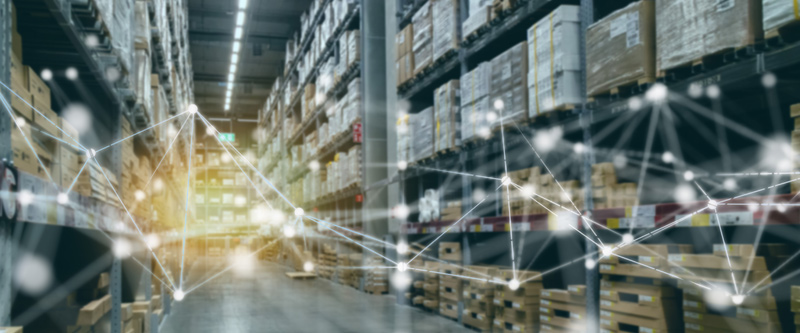 10 Ways Retail Predictive Analytics Can Transform Your Business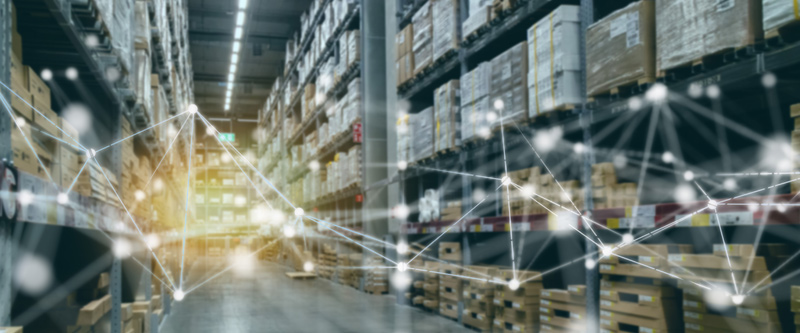 Modern-day retail is driven by the empowered, tech-savvy customer, who can access multiple buying channels in a jiffy, compare pricing and deals, and ensure that they get the best return on their expense. To understand and serve this new-gen customer efficiently, it is imperative for retailers to constantly monitor and analyze all data points and patterns across business operations. Retail stores and e-commerce platforms are collecting data at every passing second, helping in generating data-driven insights and making crucial strategic decisions. To stay ahead of the competition in this dynamic industry, predictive insights are necessary.
Through predictive retail analytics, the retailers and company heads can use historic data to generate futuristic insights. They can predict potential sales in the next year, quarter, or the very next day, forecast trends, know expected industry activity, predict customer behavior, and much more. Predictive analytics provides a competitive advantage by proactively informing the leadership about the potential events and outcomes and making a timely action plan before it occurs. Retailers can increase sales, understand which product will sell better, optimize the complete supply chain, and be more efficient at the ground-level every day.
Here are the 10 ways, retailers can employ predictive analytics to transform their business:
Understand Customer Behavior
The customers are now communicating with companies and their products on both online and off-line channels like social media, e-commerce, websites and apps, brick-and-mortar stores, and more. This helps to generate a huge amount of interconnected data about each customer, product, brand, store, and other aspects. Using this data, retailers can build predictive models to correlate various data points of this vivid and ever-expanding data set. Retailers can make data-driven decisions to improve campaign conversions, increase revenue, identify at-risk customers, find which products will perform well and which sales channel may need more resources for sustained performance. Leaders can generate deeper levels of insights to understand customer behavior on each channel. They can find which products and channels he mostly uses, identify buying patterns, and purchase intentions and recognize which future product recommendations to make. This helps in identifying the high-value customers, strategizing to up-sell and cross-sell, and minimizing acquisition cost.
Improve Customer Service and Experience
With the emergence of e-commerce, more and more customers are browsing and interacting with the product in physical stores and later making the purchase online. Retailers can gather data on customers through sensors, cameras, POS, online channels, and more to understand their in-store and online behavior and make enhanced merchandising strategies. They can run test campaigns and pilots to know the impact on sales and satisfaction and can finalize on strategies to be followed. Retailers can easily predict consumers' needs based on their buying patterns and interests and personalize in-store services. Retailers can save costs on front and back end, bring more efficiency in promotions, and drive impulsive purchases and cross-selling by using analytics.
Enhance Customer Segmentation
Retailers can utilize predictive analytics to better segment and target their customers. By analyzing customers' past behavior and purchases, they can be segmented into various groups, based on which targeted marketing strategies can be developed. Marketing campaigns and their results can be measured to predict the next campaign to run. Analytics can also analyze the complete consumer journey both online and offline and can predict a customer's lifetime value and can also identify the ones at risk. Companies can take corrective actions to reduce churn and provide offers to sustain relationships and gain loyalty.
Enhance Inventory Management
Inventory management in retail makes the foundation of a strong front-end. When demand and supply are not analyzed properly, the unavailability of a high-selling product can occur and can lead to reduced sales of that product. This ultimately generates incorrect data for further analysis and produce skewed insights regarding demand. Retailers can now utilize analytics to identify which products are in demand, which are moving slow and which ones are contributing to more dead stock. They can know in real-time if a high demand product is unavailable at a certain location and take action to make it available. Retailers can use this historic data to predict what to stock, at what place, time, and cost to maintain and optimize revenue. This helps in satisfying consumer needs, preventing loss of sales, reducing inventory cost, and streamlining the complete supply chain.
Insights for Store Expansion
Companies wanting to expand their physical presence in new geographies can utilize predictive analytics to understand all the aspects of opening a store at this new location. Predictive analytics can provide retailers with insights regarding audience reach, product preference, potential sales, and much more to compare locations and finalize the expansion plan.
Optimize Trade Promotions
Trade promotions being an irreplaceable part of retail marketing need to be analyzed and optimized in detail as much as the online channels. BI tools equipped with predictive analytics can analyze structured and unstructured data coming from all the possible consumer touchpoints and generate valuable insights. Retailers can predict which trade promotions will be more rewarding in terms of ROI and which one can be eliminated.
Improve Pricing
Using predictive analytics, retailers can know the optimal attainable prices for each customer and identify the right pricing to increase sales. With real-time machine learning, the impact of competitive pricing on sales, and the adequate frequency of price-based promotions can be found. Predictive analytics enables the retailer to consider data like weather forecasting, real-time sales data, inventory levels, purchase history, product movement, and much more to arrive at an ideal price.
Forecast Revenue
Retailers can consider historic, most recent, and real-time data to predict potential future revenue. Through predictive analytics, buying patterns, market trends, and socioeconomic conditions can be considered to produce the right predictions for the organizational level revenue. It can also be drilled down to the deepest levels to find employee-wise or day/hour-wise revenue. Retailers can use what-if analysis to change independent variables and see the resultant effects.
Give Personalized Recommendations
In this competitive e-commerce space, to stay ahead, retailers need accurate recommendation engines to upsell and establish customer loyalty. Predictive analytics powered engines can gather data from various kinds of sources and analyze socioeconomic, promotion, interaction, and other data to generate accurate results. It can see the past buying pattern, motivation, interest, and produce the most suitable product recommendation personalized to each customer. These engines can predict the consumer's next likely purchase based on their behavior and make suggestions to upsell. In case of an item being out of stock, these engines can also provide the next best solution to satisfy their needs.
Enhance Marketing Campaign Targeting
Multiple online channels require multiple campaigns and different on-line strategies. New marketing campaigns can be made by analyzing the data coming from these channels rather than based on hunches. Predictive analytics help marketers to identify new opportunities, optimize targeting, reduce expenses, find the best channels and time to market, and increase ROI. Predictive analytics help create more targeted customer segments and personalize marketing campaigns. Retailers can create customized offers per consumer and make specific campaigns for a specific set of people as per their preference. For example, sellers can provide a discount on more frequently purchased items and drive more sales.